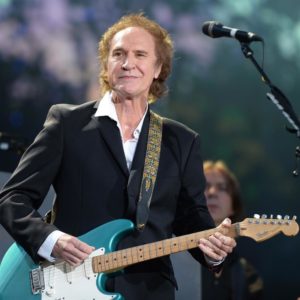 Sir Ray Davies of The Kinks was almost killed by a German V2 rocket when he was just two days old.
The 76-year-old singer-songwriter only discovered the fact during a Zoom call with his family.
His older sister Gwen told Sir Ray about the Nazi raid over London.
Sir Ray said:
"I was on Zoom with my family, a couple of my daughters and their kids.
"My sister Gwen was on it too and she told this story.
"When I was two days old – she would have been about five or six – she suddenly decided to pick me up and take me out of the kitchen where my cot was.
"And she heard a V-2 bomb come over.
"The V-2 landed just up the road from Fortis Green and all the glass in the kitchen, where I'd been lying, was shattered all over the room.
"I would have been killed.
"Talk about being intuitive…"
Sir Ray said the bomb created a wasteland – somewhere for him and his mates to play.
He told MOJO magazine:
"It must have been one of the last V-2s because I was born in 1944.
"Hitler's last attempt to destroy London.
"We used to play on the bomb site, though.
"He unwittingly gave us kids somewhere to play."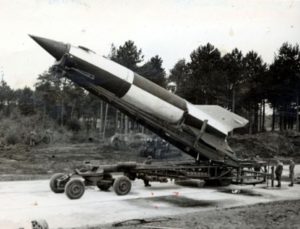 V2 rocket