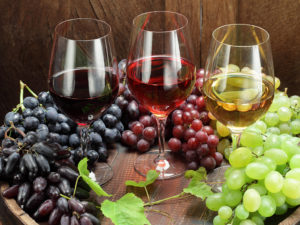 Millions of drinkers believe wine is one of their five-a-day fruit and vegetables, reports a survey.
More than one in 20 people add wine to their list because it's "made from grapes".
Supermarket chain Aldi quizzed more than 2,000 tipplers on "myths" that surround drinking.
More than 10% thought Port could last for a year after being opened.
In fact, two months is its maximum time.
And 5% thought ABBA was a beer.
Overall, nearly 60% of people were confused by drink facts.
Sam Capron, Aldi's Mistress of Wine, said:
"Although wine is made from fermented grapes, sadly it doesn't count as one of your five-a-day due to the production process and the creation of alcohol."
Lockdown has made people more adventurous with their drinks.
The study found 52% enjoyed experimenting with drinks – many making cocktails and trying new beers.
Director of Aldi Julie Ashfield said:
"Separating fact from fiction around our favourite tipples can confuse the best of us.
"Even experts have been known to disagree but trying to navigate through them certainly makes for a fun challenge."