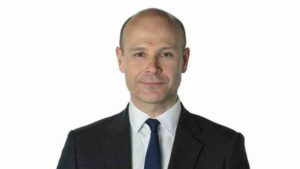 Matthew Reed, Marie Curie CEO
More than 50 MPs back a call for lockdown day – March 23rd – to become a national day of mourning.
The date would mark the deaths of those who died during the coronavirus pandemic.
Since that March Monday, the charity Marie Curie estimates more than 1.4 million in England and Wales have been hit by someone who died.
It's suggested each death leaves an average of five people bereaved.
Former Conservative cabinet ministers Esther McVey and Stephen Crabb, and former Labour shadow chancellor John McDonnell are supporting the call.
In a letter to the Prime Minister Boris Johnson – signed by 27 MPs – they said.
"Many of those bereaved during lockdown have not been able to hold loved ones' hands as they were dying, properly say goodbye, comfort or even hug each other.
"They have been unable to mourn as they would in 'normal' times and will be more likely to struggle with the long-term effects of grief.
"We are in desperate need of a national day to unite in memory and collectively reflect, remember, grieve and celebrate the lives of everyone who has died during lockdown and show support for our families, friends and colleagues who have been bereaved."
Marie Curie chief executive Matthew Reed said:
"In six months' time the nation needs to take a moment to come together, to remember, to grieve and to celebrate the lives of everyone who has died in this time.
"As the nation faces the potential of further lockdown measures, we mustn't forget the thousands and thousands of people who have, and continue to be, bereaved in very difficult circumstances, be that from coronavirus or other causes."