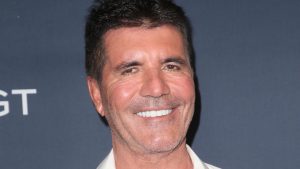 Simon Cowell will miss the finals of Britain's Got Talent after breaking his back falling off an e-scooter.
The celebrity is recovering in Los Angeles following the accident at his Malibu home.
Cowell has been on BGT since its 2007 premiere.
An insider told The Mirror:
"Everything is fixed, he just needs healing time.
"Flying halfway across the world is not part of the plan and he has agreed to put his health first.
"It was decided that the idea of having him judge the BGT finalists via a link was just not feasible – nor sensible.
"The hardest thing is stopping Simon from getting back to work too fast.
"He never wants to stop."
BGT is due to return in two weeks with social distancing in place.
Judges Amanda Holden, David Walliams and Alesha Dixon will be on the panel.