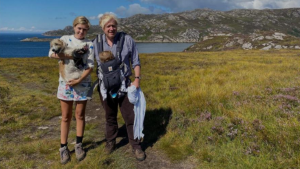 The Prime Minister's fiancée Carrie Symonds has posted pictures of their holiday in the Scottish Highlands.
There's a smiling family group – including the dog Dilyn – and a snap of Boris Johnson carrying his son Wilfred in a baby-sling.
The family was staying at the remote location but left early after photographs of the location were leaked.
Many felt it was a well-earned break after an exhausting six months in office – and a close brush with death when he caught coronavirus.
Security advisers decided it was no longer safe to stay.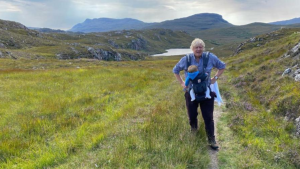 The Sun newspaper reported a "well-placed source" explaining the decision to leave.
The person said: "They had been camping in the garden of the cottage, but the security threat was too much.
"The tent could be spotted by a sniper from too far away for them to stay after the location was published."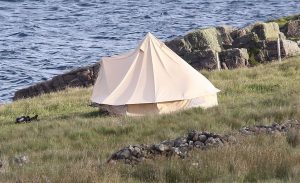 The pictures showed a tent pitched near the white cottage – The Old School – with views across the sea towards the islands of Raasay, Rona and Skye.
Mr Johnson had planned to stay at the property for a week.
But locals tipped off a photographer.
Downing Street did not comment on the PM's holiday plans or security threats faced.
However, it has confirmed Mr Johnson is now back in London.