Manchester United captain Maguire walks free – for now – from Greek island court appearance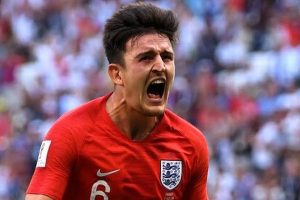 Manchester United captain and England player Harry Maguire has appeared in a Greek court after an alleged bar room brawl.
While Maguire can return to Britain if he wishes, the trial was postponed until Tuesday.
It will be heard before a three-member panel of judges in Syros.
After today's hearing, Maguire was asked if he was still at liberty.
"Right now, yes," the footballer's lawyer said.
Maguire, 27, had been taken to the island from neighbouring Mykonos on Friday.
He denies the allegations.
Maguire has a "top team" of lawyers.
A Manchester United legal representative flew to Syros on a private jet accompanied by Maguire's father.
The legal team said the brawl happened, in part, to an attack "with a sharp object" on the defender's sister after a day of heavy drinking and partying on the island.
"When that happened and he saw his sister in such a state [he] became incensed," quoted the Mykonos Voice.
What began as a scuffle inside the bar in Mykonos's trendy Fabrika district quickly descended into a street brawl.
Maguire, two of his friends, rival football fans and the local police were allegedly all caught up in the fracas.