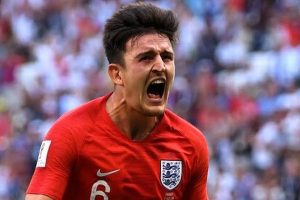 Manchester United captain and England player Harry Maguire has said to have been "arrested" in Greece after an alleged incident with tourists.
Centre-back Maguire, 27, is "fully co-operating" with the police.
The player is holidaying in Mykonos as an end of season break.
United were knocked out of the Europa League last week by underdogs Sevilla.
A club statement said:
"The club is aware of an alleged incident involving Harry Maguire in Mykonos last night.
"Contact has been made with Harry, and he is fully co-operating with the Greek authorities.
"At this time, we will be making no further comment."
A spokesman for Hellenic Police's South Aegean region said three men from England were arrested after "an altercation and exchange of words with police".
The Proto Thema newspaper reports Maguire was held after a clash between two groups of tourists and the police officers called to the scene.
The paper said he posed with fans for selfies and his name was chanted on the streets when he was spotted in Mykonos.
The paper's website has a video of Maguire drinking in a bar.
It also printed a holiday snap of the player with his girlfriend Fern Hawkins.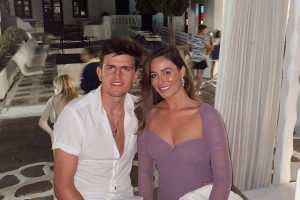 Picture Proto Thema