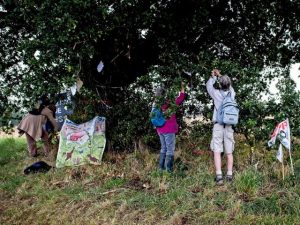 Picture: David Hastings
A 300-year-old oak – nominated for Tree of the Year 2020 – is to be felled to make way for the HS2 line.
More than 100 people have said "goodbye" to the mighty oak before workmen move in.
They have left notes tied to the tree's branches.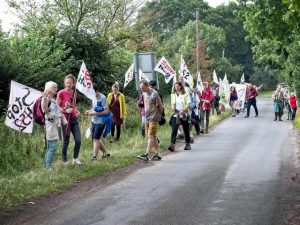 Picture: David Hastings
Messages of support were read out, including one from author James Canton.
His book "The Oak Papers" was book of the week on Radio 4 recently.
Also, a message from Colin Tudge, author of "The Secret Life of Trees".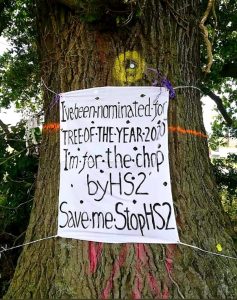 Picture: Twitter
One message read:
"You are cutting down this tree for something you don't need.
"I am 12 and know better than that."
Xandra Gilchrist, co-ordinator of the event, said:
"A line has been drawn through the English countryside with no thought of our precious natural heritage or what this project is doing with regards to climate change or people's lives.
"It is time for an urgent rethink."