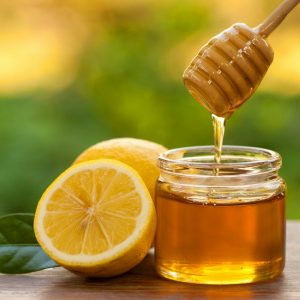 Honey is the bee's knees when it comes to treating throat infections, says a study.
Although the syrup has been used for thousands of years, scientists have discovered its efficacy in treating other ailments.
It is known that honey has antimicrobial properties and is also good for helping wounds heal.
It is cheap, readily available and has virtually no side-effects.
Now, Oxford University scientists have found it is also effective in treating upper respiratory tract infections (URTIs).
Studies show that honey helped improve the frequency and severity of coughing.
Two tests showed symptoms last one or two days less among people treated with honey.
Writing in the journal BMJ Evidence Based Medicine, the report's authors said:
"Upper respiratory tract infections are the most frequent reason for antibiotic prescription.
"Since the majority of URTIs are viral, antibiotic prescription is both ineffective and inappropriate.
"Honey is a frequently used lay remedy that is well known to patients.
"It is also cheap, easy to access, and has limited harms.
"When clinicians wish to prescribe for URTI, we would recommend honey as an alternative to antibiotics.
"Honey is more effective and less harmful than usual care alternatives and avoids causing harm through antimicrobial resistance."