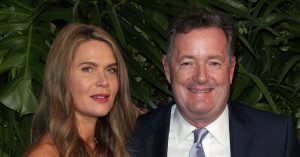 Writer Celia Walden and her husband Piers Morgan were victims of robbers who broke into their holiday villa in France.
The couple was burgled as they slept.
The police believe the intruders fled only minutes before Ms Walden awoke.
The brazen robbers went through belongings only feet from the couple's bed.
Ms Walden said she felt a "stomach-plummeting sense of violation" at the actions of the "depraved, and despicable, inhuman" thieves.
Writing in The Telegraph she told how she awoke at 06.15 to start to check out.
She quickly realised someone had been in the villa when she spotted her handbag and empty jewellery box on a sofa.
She said: "I knew the second I walked into the sitting room that something was wrong.
"The up-turned handbag found in the sitting room had originally been on a chair in our bedroom.
"They must have crept in there and stood inches away from us while we slept.
"They'd stolen all the cash they could find, right down to the few pounds I hadn't spent at Heathrow on the way out, but left the credit cards, along with my driver's licence."
Ms Walden, 43, said things "could have been worse" – but losing the jewellery did "sting".
She added: "'They're just things,' I keep telling myself, and they are just things, but they're also memories that have been trampled over."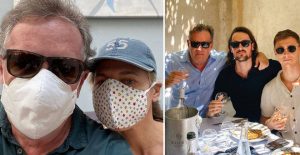 Holiday snaps by Piers Morgan/ Instagram
The French police told Ms Walden they believe the thieves left just 15 minutes before she woke up.
The Côte d'Azur is a target for robbers during the summer months when rich people flock to the region.
The gangs are usually only interested in cash and jewellery – technical items can be easily tracked and traced.
Ms Walden and Morgan, 53, have been married for ten years.