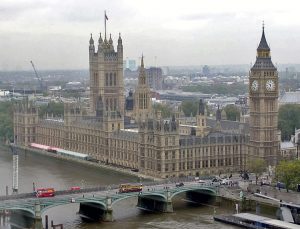 A former Tory minister accused of rape will not return to Westminster next month after the summer recess.
The unnamed MP is said to have "voluntarily agreed" to stay away.
He will, however, "continue to represent his constituents from home".
The MP was arrested and held in custody on August 1st.
He was released on bail until November while the police continue investigations.
Although he could take up his seat in Parliament he has decided not to.
A Conservative spokesman said:
"These are serious allegations and it is right that they are investigated fully.
A decision on the whip will be reviewed once the police investigation has been concluded."
However, a group of campaigners has demanded the MP be suspended while inquiries continue.
They said in a statement:
"The House of Commons should be no different from any other workplace.
"Safety and the safeguarding of staff must be paramount.
"Failure to suspend is yet another example of minimising violence against women and girls and failure to believe victims and survivors when they bravely speak out."
It's alleged the MP was implicated in "four separate incidents involving allegations of sexual offences and assault".
They are said to have happened at addresses in Westminster, Lambeth and Hackney between July 2019 and January 2020.