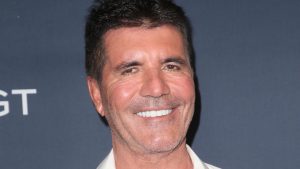 Simon Cowell has broken his back after falling off an electric bike.
The X Factor judge is having surgery in hospital.
A spokesman for the 60-year-old entertainer said:
"Simon has broken his back and will be having surgery this evening."
"Simon had a fall from his bike on Saturday afternoon whilst testing his new electric bike in the courtyard at his house in Malibu with his family.
"He hurt his back and was taken to the hospital.
"He's doing fine, he's under observation and is in the best possible hands."
Ironically, Cowell has spent a year getting into shape after a health scare.
He revealed he'd dropped four waist sizes.
And, he'd shed even more weight during lockdown in Los Angeles.
He decided to get fit after he fell down the stairs at his London home in October 2017.
Cowell blamed his injuries on his unhealthy lifestyle where he "lived like a vampire", staying awake until 8am every day.