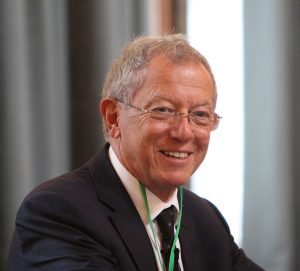 Sir David King
Britain could be heading for another full lockdown if problems with the "disastrous" test and trace programme aren't resolved, warns a former Government adviser.
Sir David King, 80, said the country is "nowhere near" the proposed re-opening of schools unless test and trace is working.
He said: "We need a proper test and trace system by September.
"Otherwise full school opening will put us right back."
Sir David, who heads the Independent Scientific Advisory Group for Emergencies, called on Prime Minister Boris Johnson to "get it right".
He added: "The Government has a month to deal with the level of infectivity as it stands now.
"Re-opening schools should be a priority, but we believe we are nowhere near the point where it can be done safely."
Sir David, a former adviser to Labour PM Tony Blair, urged Mr Johnson to allow councils to run test and trace, as opposed to the current system run by private firm Serco.
He said: "Tracing here is one phone call and you are asked to isolate.
"There is no follow-up as to whether people do.
"The Government made a disastrous mistake giving contact tracing to a firm with no healthcare expertise."
Meanwhile, Mr Johnson said it is a "national priority" to have pupils back behind their desks by September.
He said: "This pandemic isn't over, and the last thing any of us can afford to do is become complacent.
"But now that we know enough to reopen schools to all pupils safely, we have a moral duty to do so."