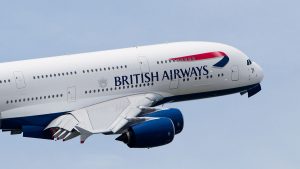 More than 6,000 workers have asked British Airways for voluntary redundancy.
The surge in numbers comes as the company looks to lose 12,000 jobs from a total of 42,000.
BA has – along with airlines worldwide – been hit hard by the coronavirus pandemic.
In a statement, the airline said Covid-19 had had an "enormous financial impact" on the business.
It added: "We are having to make difficult decisions and take every possible action now to protect as many jobs as possible.
"And, while we never could have anticipated being in a position of making redundancies, more than 6,000 of our colleagues have now indicated that they wish to take voluntary redundancy from BA."
BA is still only running 20% of its flights since the pandemic started five months ago.
The trade union Unite accused BA of "industrial thuggery".
Howard Beckett, Unite assistant general secretary, said four thousand British Airways workers were "being forced out of the jobs that they love today by naked, company greed."
Cabin crew, engineers and airport staff are among those receiving letters telling them if they are being made redundant.
And, many of those who keep their jobs face pay cuts.
Mr Beckett said:
"This is a very bleak day for the incredible BA workforce and will go down in the history of the airline as the day that it put the interests of the boardroom ahead of its passengers and workforce."