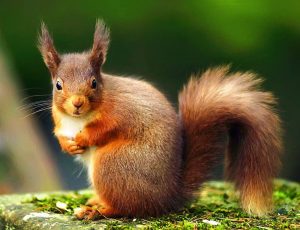 New planning rules will damage nature, increase air pollution and little protection for urban wildlife corridors, claim environmental charities.
Richard Benwell, chief executive of Wildlife and Countryside Link, said:
"There are some positives in these proposals.
"Of course it's right to enrich data, improve strategic approaches, tree-line every new street, and take advantage of new technology, but these improvements would be eclipsed by the damage done to nature by an over-simplified, pervasively-permissive approach to development."
And, Paul Milner, of the CPRE charity, said:
"Many new and proposed developments are being built on greenfield land in locations where people have to use cars to get around.
"This is making problems of air pollution worse and also requiring more space for car parking, leading to loss of more valuable habitat."
Nikki Williams, director of campaigning and policy at the Wildlife Trusts, which stands for 46 wildlife charities, said:
"We live in one of the most nature-depleted countries in the world.
"The White Paper proposes a planning system with three categories of land – earmarked for growth, renewal and protection – but this simplification brings risks of creating a disconnected landscape, one in which wildlife continues to decline because nature doesn't slot into neat little boxes.
"Protecting isolated fragments of land is not enough to help wildlife recover, nor will it put nature into people's lives – something that is now recognised as vital for our health and wellbeing."
Last month a report revealed a quarter of Britain's native mammals are at risk of extinction.
Red squirrels, wildcats, beavers – even hedgehogs – are in danger of disappearing.
The Red List for British Mammals shows 11 of our 47 native species are at risk.
A raft of reasons endangers the animals – persecution, the use of farming chemicals, loss of habitat and the introduction of non-native species.
Wildcat numbers in Scotland are fewer than 20 and there's just one known mouse-eared bat living.
Beavers, red squirrels, water voles and grey long-eared bats are also on the verge of being wiped out.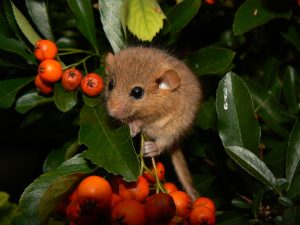 Hedgehogs and hazel dormice are classified as vulnerable to extinction.
Hedgehogs once numbered 30 million in the 1950s – it's now estimated there are less than million.
For the first time the Red List has been formally accepted by the International Union for the Conservation of Nature (IUCN).
The Mammal Society compiled the list for government agencies in England, Wales, and Scotland.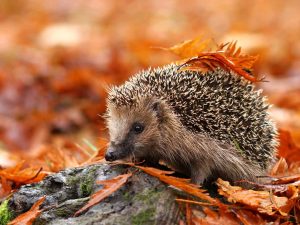 Professor Fiona Mathews, Mammal Society chairwoman and report lead, said:
"Once an animal becomes endangered or critically endangered, it's really a scramble for time to put measures in place to rescue them, so we need to be taking a hard look at the species on the next level down so that it doesn't become a crisis.
Tony Juniper, Natural England chairman, said:
"This is a wake-up call, but it is not too late to act."
"Central to the recovery of mammals the protection and restoration of large areas of suitable habitat, including through the creation of a vibrant and wildlife-rich nature recovery network, enabling populations of rare animals to increase and be reconnected with one another".