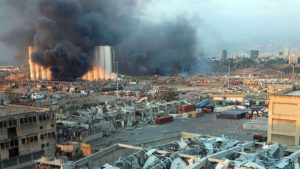 British nationals are among those caught up in the huge explosion in Beirut, warned Prime Minister Boris Johnson.
He said the Government is "ready to provide support in any way we can" after the atomic scale blast in the Lebanese capital.
And, Foreign Secretary Dominic Raab said Britain stands in solidarity with Lebanon.
Mr Johnson tweeted: "The pictures and videos from Beirut tonight are shocking.
"All of my thoughts and prayers are with those caught up in this terrible incident.
"The UK is ready to provide support in any way we can, including to those British nationals affected."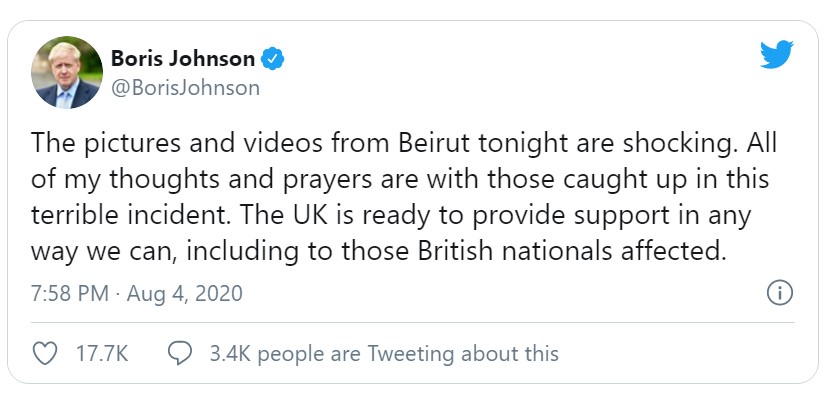 All the staff at the British embassy in Beirut have been accounted for.
Some are said to have suffered "non-threatening injuries" and are having medical attention.
More than 100 people were killed, and many thousands injured in the blast that ripped through the city.
The explosion is being linked to a dockside warehouse where more than 2750 tonnes of ammonium nitrate was stored.
The chemical is a key ingredient in explosives.
A two-week state of emergency has been declared.
It's said the blast could be heard more than 150 miles away on the island of Cyprus.
فيديو يظهر أن الإنفجار الذي ضرب العاصمة #بيروت جاء نتيجة إستهداف وغارة عسكرية. pic.twitter.com/lqJBHXjnlR

— Sawt Beirut International (@SawtBeirut) August 4, 2020