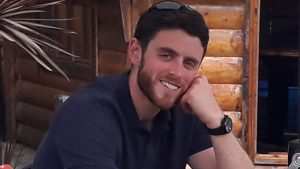 The Attorney General has been asked to consider if jail terms handed to three teenagers who killed a policeman were "unduly lenient".
Pc Andrew Harper, 28, was dragged for a mile behind a getaway car after becoming entangled in a tow rope.
He died from "catastrophic injuries".
Pc Harper, who had only been married a month, had gone to investigate the theft of a quad bike.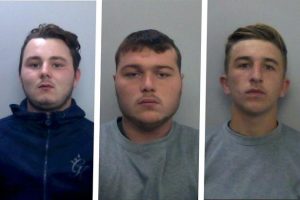 Picture: Bowers, Long and Coles
The car driver Henry Long, 19, was jailed for 16 years.
His two passengers Jessie Cole and Albert Bowers, both 18, were each sentenced to 13 years.
The three accused were cleared at the Old Bailey last week of murder but found guilty of manslaughter.
Pc Harper's family and fellow officers expressed "immense disappointment" at the sentences.
The Attorney General's Office said law officers now have 28 days from the date of sentencing (July 31) to reconsider the case.
A spokesperson said: "I can confirm that we have received a request for the cases of Henry Long, Albert Bowers and Jessie Cole to be considered under the unduly lenient sentence scheme.
"The Attorney General's thoughts are with the family and friends of Pc Andrew Harper at this difficult time."