Flash Gordon a cult classic as it celebrates its 40th anniversary, says "Prince Vultan" Brian Blessed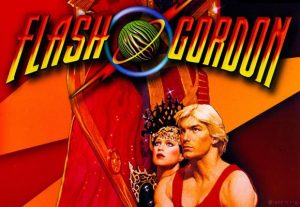 Larger than life actor Brian Blessed has roundly praised the film Flash Gordon as an all-time cult classic.
As the sci-fi film celebrates its 40th anniversary Blessed – who played Prince Vultan – said "it's an absolute masterpiece".
He acknowledges Flash was never going to compete with the Star Wars franchise.
But the 1980 film was a huge hit in Britain.
Blessed said it had some great actors, brilliant "eye-popping" visuals and an "absolute banger" of a soundtrack by Queen.
And he delivered the immortal – and oft parried line – "Gordon's alive!".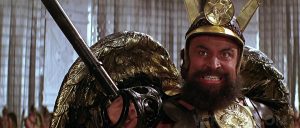 Brian Blessed as Prince Vultan
Blessed, 83, told SFX magazine:
"It's an absolute masterpiece.
"It's got a comic style in the writing and in the colour.
The acting's marvellous, everyone's very well cast, the music is sensational, the camerawork, the lighting, the whole thing is quite amazing.
"As regards me, the most important thing that ever happened in my life is this expression, "Gordon's alive!"
"It makes people cheer up. It's a clarion call to save the planet in a way, and that's what we're doing at the moment, we're trying to save the Earth from all the dreadful things that are going on."