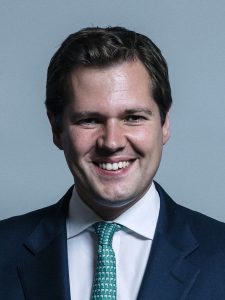 England's "complex and outdated" planning rules are to have a major shake-up to help build more homes quicker.
The current system has been in place for more than 70 years.
Housing Secretary Robert Jenrick said legislation has not kept apace with demand for affordable quality homes.
He said: "For too long home ownership has remained out of reach for too many, as a complex and outdated planning system has failed to keep up with the needs of our country.
"I am completely overhauling the system so we can build more good quality, attractive and affordable homes faster – and more young families can finally have the key to their own home."
Mr Jenrick wrote in The Sunday Telegraph:
"John Ruskin said that we must build, and 'when we do, let us think that we build forever'.
"That will be the guiding principle as we set out the future of the planning system.
"We will build environmentally-friendly homes that will not need to be expensively retrofitted in the future, homes with green spaces and new parks at close hand, where tree-lined streets are provided for in law, where neighbours are not strangers."
The changes come after Prime Minister Boris Johnson promised to "build, build, build" his way out of the coronavirus crisis.
Mr Johnson said he would slash "newt-counting" red tape in the planning system.
James Jamieson, chairman of the Local Government Authority said:
"Any suggestion that planning is a barrier to housebuilding is a myth.
"Nine in 10 planning applications are approved by councils while more than a million homes given planning permission in the last decade have not yet been built.
"The planning system needs to be able to ensure developments are of a high standard, are built in the right places, include affordable homes and are supported by infrastructure that provides enough schools, promotes greener and more active travel, and tackles climate change."