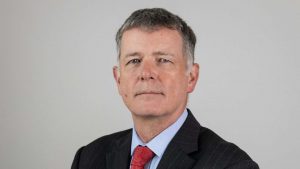 Career diplomat and intelligence officer Richard Moore is the new "C" at MI6, the Foreign Office has announced.
He succeeds Sir Alex Younger who leaves the service in a few months.
Mr Moore, 57, joined MI6 – officially the Secret Intelligence Service (SIS) – in 1987.
He speaks fluent Turkish – often sending out tweets in the language.
Oxford graduate Mr Moore said: "I am pleased and honoured to be asked to return to lead my Service.
"SIS plays a vital role – with MI5 and GCHQ – in keeping the British people safe and promoting UK interests overseas.
"I look forward to continuing that work alongside the brave and dedicated team at SIS."
One of his first jobs is to combat an increase in espionage from Russia and China.
Foreign Secretary, Dominic Raab, said: "I am delighted to appoint Richard as the next Chief of the Secret Intelligence Service.
"He returns to SIS with tremendous experience and will oversee the work of a group of men and women whose tireless efforts are rarely seen in public, but which are critical for the security and prosperity of the UK."
Mr Moore is married with two children.
His interests include golf, hiking, scuba-diving, Turkish carpets and porcelain, and visiting historical sites.