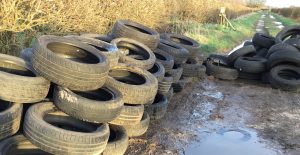 Fly-tipping reports have soared since the start of lockdown – and continue to rise despite tips being re-opened.
ClearWaste, an app that sends independent reports of tipping to local councils, has seen a 74% increase in activity.
Martin Montague, ClearWaste founder, said he's monitored more than 3,000 cases of fly-tipping in the last month.
He thought reasons for the spike were threefold.
He said: "Waste facilities are open, but at significantly reduced capacity, some are booked up weeks in advance and many no longer take building waste.
"Elsewhere, local authorities with stretched resources are struggling to remove waste, so it's building up and people think they might as well add to it.
"It's totally shocking that so much is being spent on cleaning up yet, so little is being done to deter people in the first place.
Mr Montague said people desperate to shift rubbish have turned to "cowboy" waste contractors.
He said organised crime gangs – attracted by low penalties – have moved into the fly-tipping market.
Phil Jarvis, a farmer in Leicestershire, said: "Fly-tipping is definitely a country-wide problem.
"It has always gone on, whether it's litter out the car window or trades people with nowhere to dump their building waste, but what we are seeing now is an increased frequency and the amounts getting bigger."
Mr Jarvis, chair of the environment forum for the National Farmers' Union, said he has handled cases in Oxfordshire, Lincolnshire, and London in the past few weeks alone.
Incidents have included articulated lorries tipping semi-processed waste on to farmland, causing serious problems for wildlife and water courses.
The farmers must foot the clean-up bill because the dump is on private land.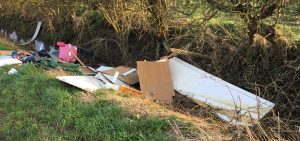 The National Trust (NT) has also seen a rise in rubbish.
Rangers are spending 20% of their time clearing up visitors' debris.
Ben McCarthy, head of NT nature conservation said:
"People are leaving not only vast quantities of litter behind, but in some instances tents and much of their equipment.
"We are seeing a disposable festival mentality which we've not experienced before."