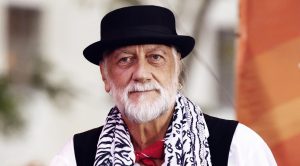 Mick Fleetwood has paid tribute to his fellow band founder Peter Green.
The drummer said Green was "my dearest friend".
He added they "trail blazed one hell of a musical road for so many to enjoy".
The two musicians formed Fleetwood Mac in 1967.
John McVie and Jeremy Spencer joined them.
The early group became the foundation for one of rock's greatest performing bands.
However, blues rock guitarist Green left soon afterwards while struggling with his mental health.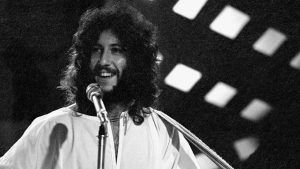 Peter Green
Mick Fleetwood, 73, told the Press Association (PA):
"For me, and every past and present member of Fleetwood Mac, losing Peter Green is monumental.
"Peter was the man who started the band Fleetwood Mac along with me, John McVie, and Jeremy Spencer.
"No one has ever stepped into the ranks of Fleetwood Mac without a reverence for Peter Green and his talent, and to the fact that music should shine bright and always be delivered with uncompromising passion.
"Peter, I will miss you, but rest easy your music lives on. I thank you for asking me to be your drummer all those years ago.
"We did good, and trail blazed one hell of a musical road for so many to enjoy.
"God speed to you, my dearest friend……. Love Mick Fleetwood."
Fleetwood Mac had a number one UK hit in January 1969 with the instrumental "Albatross" written by Green.
He also wrote "Black Magic Woman" which became a signature song for Santana.
Green left Fleetwood Mac in 1970. He was later diagnosed with schizophrenia.
He died aged 73.