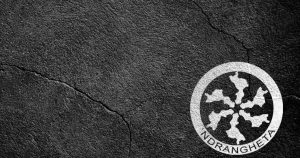 Ndrangheta logo
More than £2 million held in Britain's banks by the Italian Mafia has been seized.
Westminster Magistrates' Court in London granted an order to forfeit the money.
City of London detectives gave evidence the cash was part of a money-laundering operation.
Officers were helped by Europol and Rome's Guardia di Finanza, an agency that specialises in drugs and money laundering.
The mafia organisation is thought to the Calabrian "Ndrangheta" – a group originally from the south of Italy.
"Ndrangheta" is Greek for courage or loyalty
Most of the recovered money was in a company account at Lloyds Bank set up by Fabio Castaldi, named by Italian police as a professional money launderer.
Castaldi and Enzo Ceravolo, a director of the company involved, gave a London address when setting up the business.
But it was a forwarding address with no sign of the pair using it to live in.
Ceravolo, who has a conviction for tax evasion, owes €2.9 million (£2.6 million) in unpaid taxes and is facing prosecution in Italy.
The court was told he'd abandoned an attempt to contest the seizure of the cash.
And that neither he nor the company, Play Life Ltd, of which he was the sole director, had explained from where the money came.
Andrew Bird, prosecuting, told the court that the funds "were probably originally from tax evasion in Italy".
After the hearing Paul Curtis, from the City of London Police's Financial Investigation Unit, said:
"The true intentions of the individuals behind this shell company had been to launder millions of pounds, obtained through criminality.
He added: "Police will make every effort to cut access to money-laundering routes, which is key to defeating organised crime."