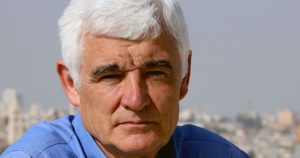 Reporter John Ware
Panorama reporter John Ware is taking legal action against Jeremy Corbyn, the former Labour leader.
The decision comes after the Labour party agreed to settle a case with Ware and seven whistle-blowers.
It said it would pay "substantial damages" and gave an unreserved apology over "defamatory and false allegations".
Labour also apologised to Ware for falsely accusing him of "deliberate and malicious misrepresentations designed to mislead the public".
The High Court settlement followed the programme "Is Labour Anti-Semitic?" broadcast a year ago.
William Bennett QC, representing Ware and the whistle-blowers, said Labour had alleged that Ware "invented quotes, flouted journalistic ethics and… knowingly promoted falsehoods" in pursuit of "a pre-determined outcome to the question asked by the Panorama programme".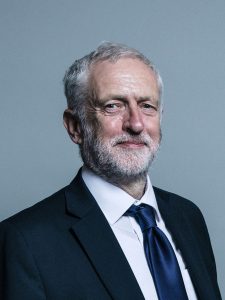 Jeremy Corbyn MP
After the High Court hearing Mr Corbyn said the agreement "risks giving credibility to misleading and inaccurate allegations" about action to tackle anti-Semitism.
He said it was also "disappointing" – adding, it was a "political decision, not a legal one".
The comments prompted Ware's lawyer to act.
Mark Lewis, from Patron Law, said: "I can confirm that I have been instructed to pursue cases."
Mr Lewis said "Today in the High Court, the Labour Party retracted its false allegations made about the Panorama programme asking whether Labour was anti-Semitic.
"The answer was a clear 'yes'.
"Labour chose to double down and attack the programme's presenter, John Ware, and the whistle-blowers rather than addressing the truth of the problem."
Labour has declined to reveal the size of the pay-out to the various parties involved.
A spokesperson for Labour leader Keir Starmer said:
"There's no point [in asking] because I'm not going to get into the figures or even speculate."
Labour's handling of anti-Semitism allegations under Corbyn's leadership is the subject of an inquiry by the Equality and Human Rights Commission.
Mr Starmer has already received a draft report.
The party said that under its new leader and deputy leader Angela Rayner, Labour is "committed to tackling anti-Semitism".