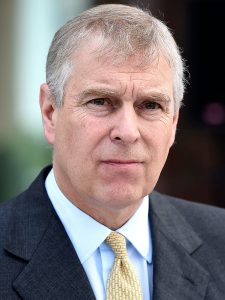 Prince Andrew's palace team were "pleased" with his now infamous BBC interview – until they realised the public backlash.
Newsnight presenter Emily Maitlis said the aides were "shocked" not at the interview but what happened afterwards.
Ms Maitlis said the palace had "plenty of engagement" with the BBC.
The interview about the Prince's connection to convicted sex offender Jeffrey Epstein was seen as a PR "car crash".
Andrew refused to say he regretted the relationship or express sympathy for the alleged victims.
He quickly "retired" from royal duties.
And, the FBI want to talk to him about his alleged involvement with Epstein and his former girlfriend Ghislaine Maxwell.
The Newsnight programme has been nominated for a BAFTA.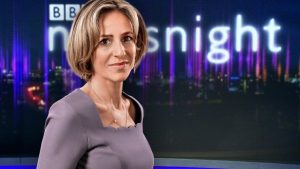 Ms Maitlis told the Radio Times:
"We know that the palace was happy with the interview. We had plenty of engagement with them after it went out.
"I think their shock was not at the interview itself, but the reaction it caused in the days and weeks afterwards.
"First, he was tackling the subject matter head on.
"Secondly, the lack of apology or any real expression of regret told me that the prince still believed that his actions had broadly been the right ones.
"And thirdly, the level of detail was unlike anything I was expecting.
"It was just astonishing to be in that room listening.
"I don't think I'll ever forget it."
Esme Wren, the producer, added:
"There hasn't been any mudslinging from the palace.
"Of course, they feel that the interview didn't go brilliantly, but that wasn't through our wrongdoing.
"We delivered a quite exceptional piece of journalism."