Marks and Spencer to cut hundreds of jobs, claims report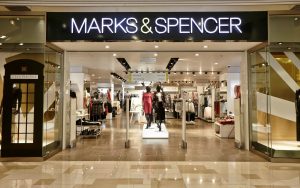 Marks and Spencer is to announce hundreds of job losses, it is reported.
M&S is the latest big-name High-Street retailer to look at cuts.
John Lewis and Boots have already announced thousands of jobs will be lost.
The M&S cuts would be part of a restructuring the company is expected to announce this week, reports SKY News.
It's not known how many people are at risk of redundancy.
An M&S spokeswoman said.
"We don't comment on speculation and, if and when we have an announcement to make, our colleagues will be the first to know."
M&S was already reviewing its future as the coronavirus pandemic broke.
It has furloughed more than 7,000 employees and announced plans to close between 100 to 120 stores nationwide.
Covid-19 has hit retail particularly hard with experts saying many of Britain's shoppers may not return to the High Street.