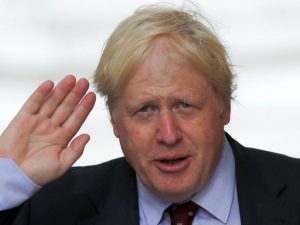 Prime Minister Boris Johnson is reluctant to impose a second full coronavirus lockdown.
As officials become better at spotting and isolating local outbreak of the virus, he would hold a total shutdown in reserve.
He told The Sunday Telegraph:
"I can't abandon that tool any more than I would abandon a nuclear deterrent.
"But it is like a nuclear deterrent, I certainly don't want to use it, and nor do I think we will be in that position again."
Mr Johnson's comments are, however, at variance with his chief scientific adviser Sir Patrick Vallance.
He warned last week there was "a risk" of having to impose national measures as winter approaches.
Mr Johnson told the Telegraph:
"It's not just that we're getting much better at spotting the disease and isolating it locally, but we understand far more which groups it affects, how it works, how it's transmitted, so the possibility of different types of segmentation, of enhanced shielding for particular groups, is now there."