BA to retire its Boeing 747 "Jumbo Jets" because of coronavirus pandemic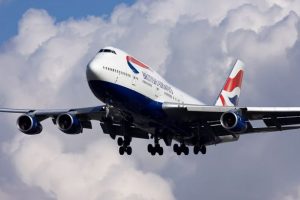 British Airways is to retire its entire Boeing 747 "Jumbo Jet" fleet.
The decision follows the decimation of international air travel caused by the coronavirus pandemic.
BA said in a statement:
"It is with great sadness that we can confirm we are proposing to retire our entire 747 fleet with immediate effect.
"It is unlikely our magnificent 'queen of the skies' will ever operate commercial services for British Airways again due to the downturn in travel caused by the COVID-19 global pandemic.
"While the aircraft will always have a special place in our heart, as we head into the future we will be operating more flights on modern, fuel-efficient aircraft such as our new A350s and 787s, to help us achieve net-zero carbon emissions by 2050."
The ubiquitous 747 was launched by Boeing more than 50 years ago.
The 400-seat airliner has been the mainstay of international travel and cargo haulage.
BA has a fleet of 31 planes – more than any other airline.
It has been flying the plane since 1989.
It was looking to retire the fleet in four years' time but brought forward the date.