BBC drops the Andrew Neil Show as job cuts bite hard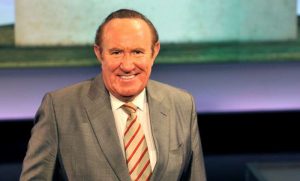 The Andrew Neil Show is being dropped by the BBC as part of sweeping job cuts.
Neil's presence has been a major force in the BBC's political programming.
His forensic no-nonsense interviews put fear into politicians – and are much applauded by his audience.
Some senior ranking politicians try to avoid appearing on his show.
Others think they can take him on – only to end up looking foolish.
The show has been off-air since the coronavirus pandemic broke.
A BBC spokeswoman said:
"We remain committed to Andrew Neil's in-depth interviews (as well as the Budget, US Election and other Specials).
"The Andrew Neil Show will not be returning but we're in discussions about a new interview series on BBC One."
The 70 job cuts announced today come on top of the 450 announced earlier this year, taking the total number of job losses up to 520.