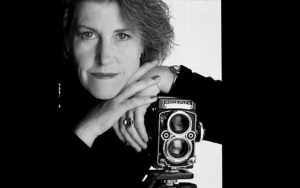 Beatles' photographer Fiona Adams has died at the age of 84.
She captured the 1963 image of the group leaping around on a London bomb site.
The picture – originally taken for Boyfriend magazine – was used for sleeve of the Twist and Shout EP (extended play).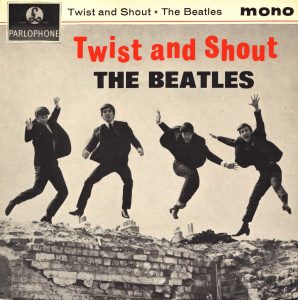 The photograph was later described by the National Portrait Gallery as "the one that defined their early look".
Ms Adams' website described how the shot was taken.
She said the group "readily agreed" when she asked them to pose for Boyfriend.
The photographer already had a location in mind, an abandoned site near Euston railway station.
She hailed a taxi and they all jumped in.
Ms Adams wrote: "I climbed down the rubble into a bombed-out cellar, open to the sky, and had a wonderful session with the Beatles lined up on the wall above."
Ms Adams photographed many other stars of the day, including Bob Dylan, Jimi Hendrix, and Dusty Springfield.
Her work was featured in 2009 by the National Portrait Gallery in "Beatles to Bowie" – an exhibition of 60s photographs.
Ms Adams died in a Guernsey hospice after being diagnosed with pancreatic cancer in February.