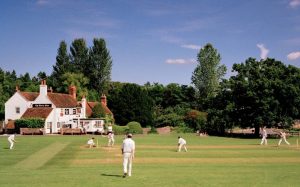 In yet another coronavirus policy U-turn, Boris Johnson has said cricket can start again in the UK.
The Prime Minister had said – on scientific advice – that a cricket ball was "a vector of disease".
However, yesterday he confirmed cricket can return.
He said: "What I can say is that we do want to work as fast as possible to get cricket back, and we will be publishing guidelines in the next few days so that cricket can resume in time for next weekend."
Even then, that decision came only hours after Mr Johnson told LBC Radio:
"The risk is not so much the ball – though that may be a factor – it's the teas, it's the changing rooms and so on.
"There are other factors involved which generate proximity which you might not get in a game of tennis."
The English Cricket Board disputed the comments.
It is now drawing up guidelines for the return to the game on July 11th.
An ECB statement said: "We are delighted that the UK Government have given their permission for recreational cricket to return from next weekend.
"We will shortly be publishing our approved guidelines to help clubs and players prepare for cricket's return."
Geoff Peatfield, head groundsman at Flintham CC in Nottinghamshire, joked:
"To be honest, no one's caught anything at Flintham for years.
"But seriously, I was at the ground at first light this morning preparing the pitch.
"Luckily, we had the outfield cut only yesterday.
"There is a lot that village teams like Flintham have to do before next Saturday.
"It's not just the ground that needs preparing, but where teams change, serving teas, and keeping a social distance in the club house."