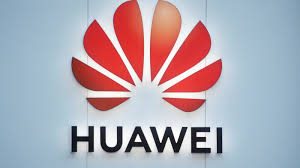 Boris Johnson might have to look again at Britain using the Chinese tech titan Huawei for its 5G network.
Not only is the Prime Minister under intense pressure from America to scrap the deal, but he's facing serious opposition within Tory ranks to call it off.
Washington has put sanctions on Huawei and added the company to a list of those linked to the Chinese military.
Now, the UK's National Cyber Security Centre (NCSC) will review the Huawei deal.
The NCSS will determine the "reliability" and viability of Huawei's ability to deliver.
Culture secretary Oliver Dowden said:
"Given that the US government has imposed sanctions on Huawei, given that those are focused on 5G, we do need to fully understand those and understand how that impacts on how much we can rely on Huawei equipment in the system given that it is subject to those restraints from the sanctions."
Defence secretary Ben Wallace disputed claims America was "bullying" the UK into taking tough action on Huawei.
He told the defence committee:
"It's not an American sanction against us, it's an American sanction against the use of American IP (intellectual property) – not British IP – that seems to render part of Huawei equipment inoperable, so the United States are perfectly free to sanction whoever they want.
"If it was British IP being sanctioned by a third country, you might say you're being bullied or pressurised but it's not, my understanding it's about chip manufacturers and things coming out