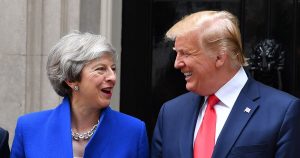 Former Prime Minister Theresa May was "bullied and humiliated" during phone calls with Donald Trump.
Trump called her "spineless" on Brexit and a "fool" over NATO, claims Watergate reporter Carl Bernstein.
Quoting a source, the journalist told CNN the verbal abuse was "near sadistic".
Bernstein added: "He [Trump] would get agitated about something with Theresa May, then he'd get nasty with her on the phone call.
"It's the same interaction in every setting with just no filter applied."
Trump's relationship with Mrs May was notoriously fraught.
Both leaders took different stances on issues once shared between the two countries.
It's said the "special relationship" was at its lowest ebb since the Suez Crisis in 1956.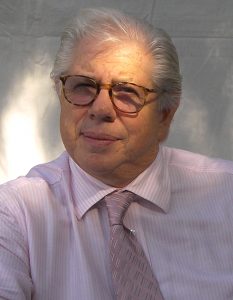 Bernstein said Trump reserved his most vicious verbal attacks for female leaders and heads of state.
He behaved badly not only towards Mrs May but also Angela Merkel, the German Chancellor.
However, he was "reverential "to hardmen leaders like Russia's Vladimir Putin and Recep Tayyip Erdogan of Turkey.
Bernstein said his source told him Trump called Mrs Merkel "stupid" and was in the hands of the Russians.
He added: "He's toughest [in the phone calls] with those he looks at as weaklings and weakest with the ones he ought to be tough with."
It's said Mrs Merkel shrugged off the oafish behaviour, but Mrs May became "flustered and nervous.
"He clearly intimidated her and meant to", the source said.
Bernstein and Bob Woodward exposed the 1970s Watergate scandal that led to the resignation of President Richard Nixon.