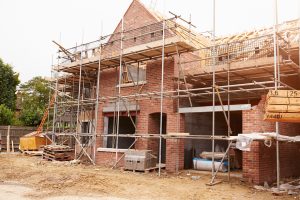 About 318,000 fewer homes will be built because of coronavirus, a report claims.
The pandemic will cost 125,000 fewer new homes this financial year.
And, over the next five years that figure could hit 318,000.
The numbers were compiled by estate agents Savills for Shelter.
To combat the loss, the homeless charity has urged the Government to fast-track £12.2 billion to spend on the Affordable Homes Programme (AHP).
Shelter said the AHP money should be spent within the next two years to prevent the pending shortage of homes and to save tens of thousands of building jobs.
Polly Neate, of Shelter, said the Government had "a perilously short window to avert a lengthy housebuilding crash that will wipe out tens of thousands of new homes and jobs."
Ms Neate added: "The pandemic has shown that a safe home is fundamental, but just not enough people have one."
Steve Turner, of the Home Builders Federation, said:
"Builders are getting back to work but the recovery needs nurturing and policy decisions will be key."