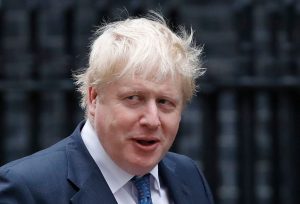 Prime Minister Boris Johnson admits the coronavirus pandemic has been a "disaster" for Britain.
As the country faces the worst death toll in Europe – more than 43,000 people dead – and a pending economic meltdown, Mr Johnson added:
"Let's not mince our words. I mean, this has been an absolute nightmare for the country and the country's gone through a profound shock.
"This has been a disaster."
Mr Johnson, talking to Times Radio, announced a series of spending plans to help schools, housing and infrastructure.
He said: "But in those moments, you have the opportunity to change and to do things better.
"This is a moment now to give our country the skills, the infrastructure, the long-term investment that we need.
"What we're going to be doing in the next few months, is really doubling down on our initial agenda, which was all about investment … in infrastructure, in education, in technology, to bring the country together.