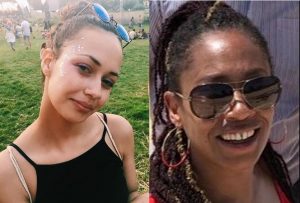 Britain's top police officer Dame Cressida Dick is "dumbfounded" by allegations two officers shared photos of a double murder.
The Metropolitan Police Commissioner said she was "appalled and disgusted" that the scene of crime pictures had been taken and shared.
The offending images were taken after the bodies of two sisters – Bibba Henry and Nicole Smallman – were found at Wembley, north London.
Two policemen have been arrested on suspicion of misconduct in a public office.
They have been suspended.
The Independent Office for Police Conduct (IOPC) said the pictures were allegedly "shared with a small number of others".
It added that the Met was "handling matters involving those members of the public who may have received those images".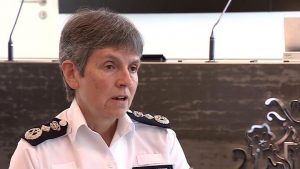 Dame Cressida Dick,
Dame Cressida said: "I don't know all the details but if it is as it appears to be then it is shocking.
"It is disgusting and the whole of the Met would condemn what has happened here.
"If those officers' actions have added to the families' unimaginable distress, then I apologise from the bottom of my heart."
The IOPC is also investigating how the Met handled inquiries after receiving phone calls about the two missing sisters.
Asked about the alleged slow response, Dame Cressida said:
"This is a horrible, horrible double murder of two beautiful young women.
"My heart goes out to their family. It is just appalling.
"We have an enormous investigation, very well resourced and using all the expertise not just in London but all across the country and beyond."