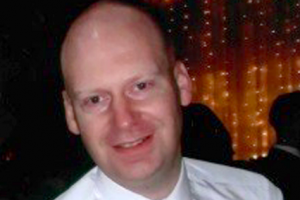 Credit: Family photo
The parents of James Furlong – killed in the Reading knife attack – have paid tribute to their son.
James, 36, a teacher, was one of three people who died in the incident at Forbury Gardens at the weekend.
His parents Gary and Janet said in a statement:
"James was a wonderful man.
"He was beautiful, intelligent, honest and fun.
"He was the best son, brother, uncle and partner you could wish for.
"We are thankful for the memories he gave us all.
"We will never forget him, and he will live in our hearts forever."
The family has asked the media respect their privacy at this challenging time and allow them to grieve in peace.
Mr Furlong was head of history and government and politics at The Holt School in Wokingham.
A letter from the school was posted online.
It said Mr Furlong was a "kind and gentle man" who had a "real sense of duty and cared for each and every one of our students".
It added: "He truly inspired everyone he taught through his passion for his subject and his dedication.
"He was determined that our students would develop a critical awareness of global issues and in doing so become active citizens and have a voice."