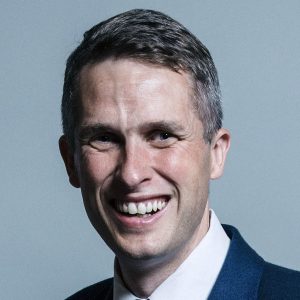 Britain should be proud of its "incredibly rich history", says a cabinet minister.
Education Secretary Gavin Williamson said the nation's past has helped change things for the better around the world.
But, he added, it was important children learn about the good and bad things of the country's history.
Speaking at the daily Downing Street briefing he said:
"Our national curriculum covers the issue of the British Empire and the incredibly rich history this nation has.
"And it is absolutely vitally important, incredibly important, that when children are learning about our nation's history, they learn all aspects of it, both the good and the bad.
"But we mustn't forget that in this nation we have an incredibly rich history and we should be incredibly proud of our history because time and time and time again this country has made a difference and changed things for the better right around the world.
"We should as a nation be proud of that history and teach our children about it."
Meanwhile, the Church of England said its historic links to slavery were a "source of shame".
And, the Bank of England has also apologised for "inexcusable" links that former governors and directors had with the slave trade.