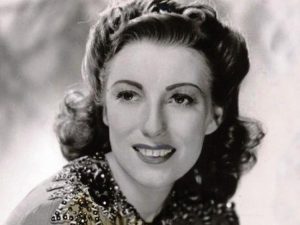 Forces Sweetheart Dame Vera Lynn has died at the age of 103.
Tributes have poured in for the singer who galvanised a nation with her songs during WWII.
A family statement said:
"The family are deeply saddened to announce the passing of one of Britain's best-loved entertainers at the age of 103.
"Dame Vera Lynn, who lived in Ditchling, East Sussex, passed away earlier today, 18 June 2020, surrounded by her close family."
Dame Vera was born in East Ham, east London, on March 20, 1917.
She fearlessly sang for "our boys" wherever British troops were stationed – including Egypt, India, and Burma.
Dame Vera spoke ahead of this year's 75th anniversary of VE Day about "the brave boys and what they sacrificed for us".
She kept troops and a Blitzed Britain going with songs like "We'll Meet Again", "The White Cliffs Of Dover" and "There'll Always Be An England".
When the Queen recently addressed the nation during lockdown she signed off with
"We will meet again".
Dame Vera once said: "My songs reminded the boys of what they were really fighting for.
"Precious, personal things rather than ideologies and theories."
After the war Dame Vera toured the world.
She was always an avid supporter of war veterans.
Only last month she said urged the nation to "remember the brave boys and what they sacrificed for us".
She added: "They left their families and homes to fight for our freedom, and many lost their lives trying to protect us and our liberties."
The Band of the Coldstream Guards played 'We'll Meet Again' in London this afternoon, in tribute to Dame Vera Lynn. The Coldstream Guards also provided a ceremonial Guard of Honour for President Macron's visit to the UK today. pic.twitter.com/CzJI2byFsL

— Ministry of Defence 🇬🇧 (@DefenceHQ) June 18, 2020