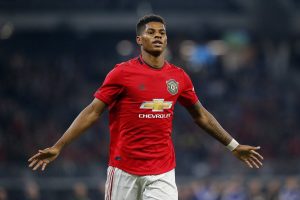 Boris Johnson has bowed to pressure and made a U-turn over providing free meals for more than a million school children.
A "Covid Summer Food Fund" will cover the six-week holiday for youngsters who qualify for free school meals.
The scheme will cost about £120 million.
Manchester United striker Marcus Rashford has led the campaign.
He posted an open emotional letter to Parliament urging a continuation of the meal vouchers when term ends.
Also, political trouble from Tory backbenchers was brewing for the Prime Minister.
His spokesman said: "This is a specific measure to reflect the unique circumstances.
"Those eligible will be those who already qualify for school meals."
Asked whether Mr Rashford has influenced the decision, the spokesman said Mr Johnson "welcomes his contribution to the debate around poverty.
"He respects the fact he has been using his profile as a leading sportsman.
"The PM will respond to Marcus Rashford's letter as soon as he can – he has been using his profile in a positive way to highlight some very important issues."
Marcus tweeted:

Labour leader Sir Keir Starmer said: "This is another welcome U-turn from Boris Johnson.
"The thought of 1.3 million children going hungry this summer was unimaginable.
"Well done to Marcus Rashford and many others who spoke out so powerfully about this issue."