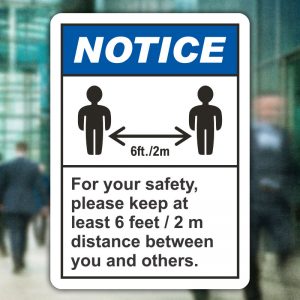 The two-metre Covid-19 safety distance could be eased soon, hints Chancellor Rishi Sunak.
He suggested the Government could overrule its scientific and medical advisers to relax the regulation.
When asked if it was experts or politicians who had the final say, he replied:
"Advisers advise ministers, who are elected to make decisions."
The Government has been under intense pressure lately to do away with the two-metre rule.
Prime Minister Boris Johnson has faced calls from his own party members and business leaders to cut the distance.
However, Labour insists he should "follow the science" and ensure people can return to work safely.