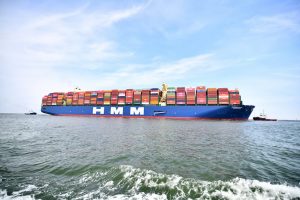 The world's biggest container ship has completed its maiden voyage to the UK.
The HMM Algeciras ended its journey from China to Essex on Sunday.
It had travelled via South Korea, the Netherlands, Germany, and Belgium.
The vessel is 1,312 ft (400 metres) long and 200 ft (61 metres) wide.
It can carry more than 24,000 containers and cost more than £110 million to build.
The HMM Algeciras is delivering goods at DP World London Gateway in Thurrock.
The Port of London Authority has been working on the logistics for the last six months.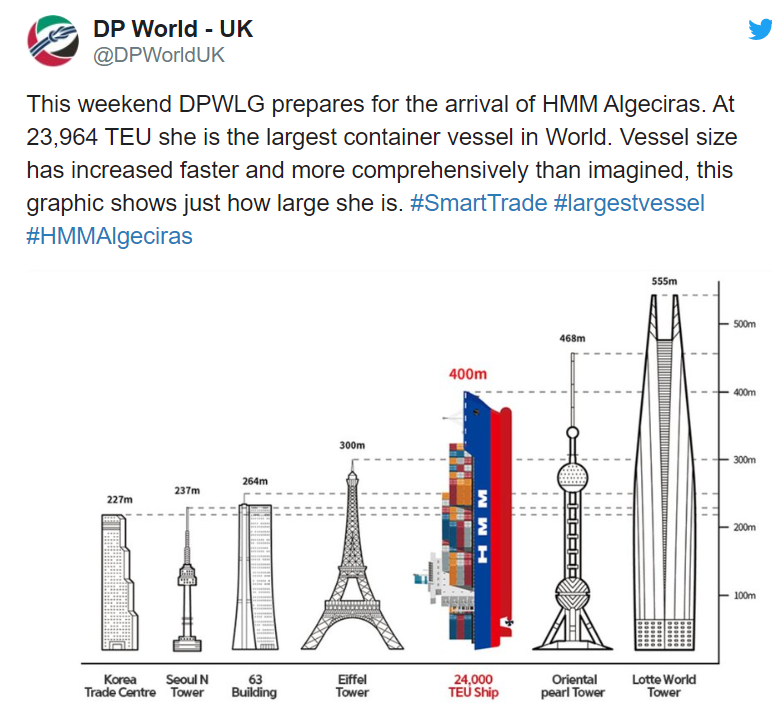 Peter Livey, Britain's MD for HMM, said the voyage was a "major milestone".
He added: "Ships of this size give us the capacity and flexibility to get our customers' goods to the right place at the right time."
The ship leaves Essex today (Sunday) for its return trip to China.