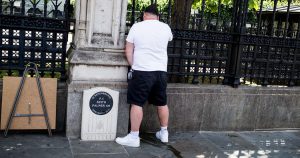 People who desecrate war memorials could face ten years in prison, the Government plans.
It is looking to make it easier to prosecute protesters who damage monuments to those who died.
The move follows 125 Conservative MPs backed plans for a Desecration of War Memorials Bill.
It is due to be presented to the Commons on June 23rd.
Pritti Patel, the Home Secretary, Robert Buckland, the Justice Secretary, and Suella Braverman, the Attorney General are looking at the proposal.
Ministers are facing anger from their own ranks as troublemakers attack statues around the country.
There is also concern about rioters taking to the streets.
During weekend clashes in London a man urinated against the memorial to PC Keith Palmer.
PC Palmer was stabbed to death outside Parliament in a terrorist attack in 2017.
Echoing the Government's proposals, Ken Marsh, the chairman of the Metropolitan Police Federation said the culprit should go to jail.
Mr Marsh condemned the "disorder and unruliness" at the far-right protests in London.
Meanwhile, the police and social media are trying to trace the man urinating.
Tobias Ellwood, MP, held PC Palmer as he lay mortally wounded.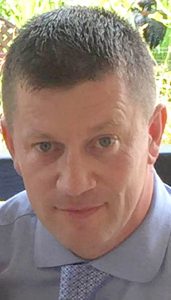 Pc Keith Palmer
He tweeted about the urinating incident:
"Of all the images to emerge over these few testing days I find this one of most abhorrent.
"Absolute shame on this man.
"Please help identify him."
Tobias Ellwood later told the Press Association (PA):
"It's horrendous. The man urinating next to Keith Palmer's memorial is disgusting.
"How can a human being behave like that?
"I don't get it, it's beyond belief.
"A faction of people only had one intention – to be violent and unlawful, they didn't come here to protect the statues, it's just disorder and unruliness.
"I suggest serious custodial sentences in relation to assaults on police and others, criminal damage and urinating next to the memorial of heroes."
His views were echoed by Senior Tory MP Rob Halfon, who described the protester's behaviour as "horrific".
Mr Halfon, the chair of the Commons Education Committee, told PA:
"This is just so horrific.
"I hope they find this individual and lock them up and throw away the key.
"This is not the kind of country we are.
"I feel every possible good wish to the family of Pc Palmer, who did so much to keep us safe."