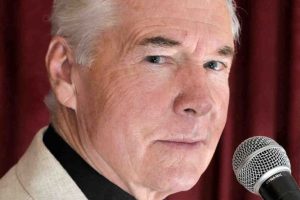 Sixties crooner Ricky Valance has died aged 84.
Valance had a number one hit with the mawkish single "Tell Laura I Love Her.
The song is about teenager Tommy who dies in a stock car race.
He's trying to win money to buy his sweetheart Laura a wedding ring.
His last words are the song's title.
The single spent 16 weeks in the charts, three of them at number one.
Valance – born David Spencer – was the first Welshman to have a solo number one.
He joined the RAF at 17 and saw action in North Africa.
Valance turned to singing three years later playing the tough Northern club circuit.
His agent said the singer died from dementia.
Valance and his wife Evelyn were living in Skegness, Lincolnshire, at the time of his death.