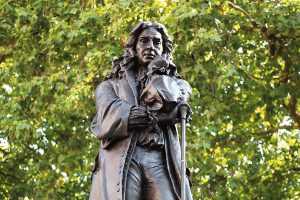 The Policing Minister wants demonstrators who pulled down a statue to a slave trader to be prosecuted.
Kit Malthouse accused the demonstrators of "mob rule" as they tore down the monument to 17th Century merchant Edward Colston.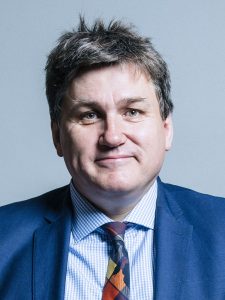 Policing Minister Kit Malthouse
Mr Malthouse said:
"The way we do things in this country is by democratic process, not by mob rule.
"It was undoubtedly a crime and people should be prosecuted for that crime.
"I urge the police, notwithstanding the fact that they are operationally independent, to make sure the perpetrators of that crime are… dealt with."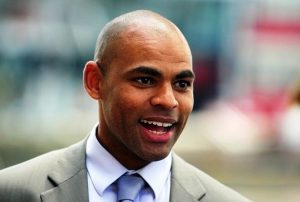 Marvin Rees, Mayor of Bristol
However, Bristol's Mayor Marvin Rees, Labour, said he did not condone the statue being dragged off its plinth and dumped in the quayside.
He said: "I am of Jamaican heritage and I cannot pretend that I have any real sense of loss for the statue.
"I cannot pretend it was anything other than a personal affront to me to have it in the middle of Bristol, the city in which I grew up.
"I think it would be an iconic moment that would draw attention… my concern is that racism is tackled not just through pulling down statues."
Edward Colston lived in Bristol.
He worked with the Royal African Company (RAC), a slave trading firm.
It is thought RAC transported more than 84,000 African men, women, and children during the time Colston was involved.
Nearly 20,000 died on the journey to the Caribbean and the Americas.
The bronze statue has stood since 1895, but in recent years it has polarised arguments about its place in a modern world.
https://www.youtube.com/watch?v=ykgsHWcXO1A
YouTube Tony Dortie