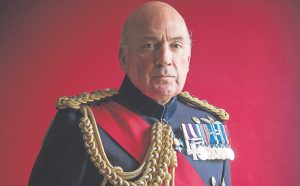 Retired army chief General Lord Richard Dannatt has called on Boris Johnson to stop prosecutions against British soldiers who served in Northern Ireland.
The former Chief of the General Staff said chasing men for "Troubles" related war crimes was "grossly unfair".
His call for action came after 1,000 cases against British soldiers serving in Iraq were dropped last week.
General Dannatt has demanded the same outcome for servicemen facing charges from time served in Northern Ireland.
He said many alleged crimes were not backed by evidence.
During his Tory leadership campaign in 2019 Mr Johnson said he would end the "unfair prosecutions".
General Dannatt told The Sun:
"The Prime Minister has pledged to act — now is the time.
"No one is above the law, and where credible allegations backed by evidence are made, against anyone, then charges must be laid, a case heard in court and a proper finding reached.
"There are still unexplained deaths in Northern Ireland.
"But for investigations to focus unduly on former soldiers is grossly unfair."