Maddie McCann suspect fled to Portugal to avoid jail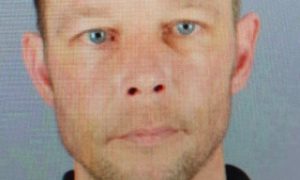 A man suspected of abducting Madeleine McCann was struck as a teenager, court papers reveal.
Christian Brüeckner was aged 17 when he sexually abused a six-year-old girl.
The attack took place in a playground near his home in Würzburg in Bavaria in 1993.
A court heard that he ran off when the terrified girl began to cry.
He later exposed himself in front of a nine-year-old girl.
He was charged with "sexual abuse of a child, attempted sexual abuse of a child and sexual acts in front of a child".
At his trial he was asked by the judge what he thought of his actions and replied: "I didn't think anything."
A psychiatrist told the court that he required "intensive supervision".
Details of the offence is one of at least 17 on his criminal record in Germany.
He later moved to Braunschweig in central Germany.
He committed further offences, including the sexual coercion of minors, thefts, causing bodily harm, sexual abuse of children and the dissemination of child pornography.
He was also involved in drugs.
It's reported that Brüeckner, 43, moved to Portugal to avoid a prison sentence.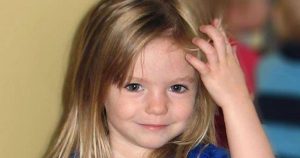 And police know he was in Praia da Luz on the day of three-year-old Madeleine's disappearance.
And, it's known he received a telephone call in the area an hour before she was taken from her bed.
Officers said the unnamed man lived in Portugal between 1995 and 2007.
They released pictures of two vehicles belonging to the suspect.
Senior police officers described the line of inquiry as "significant".
They appealed for information for the whereabouts of the German at the time Madeleine went missing in May 2007.
Kate and Gerry McCann said in a statement:
"All we have ever wanted is to find her, uncover the truth and bring those responsible to justice.
We will never give up hope of finding Madeleine alive but whatever the outcome may be, we need to know, as we need to find peace."
Scotland Yard has been working with police colleagues in Germany and Portugal over the abduction.
In a coordinated appeal for information, broadcast on German television, authorities there said the man was suspected of Madeleine's murder.
He was described as a "multiple" child sex offender serving a lengthy jail term.
During his time in the Algarve, he did odd jobs but is also thought to be implicated in hotel and holiday home burglaries and drug dealing.