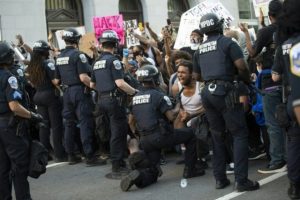 Former Home Secretary David Blunkett is "concerned" about police officers "taking the knee" during protests.
He says the gesture of solidarity with protesters may leave some people "deeply uneasy".
Lord Blunkett spoke of his "lifelong loathing" of racism, but he was concerned the act of kneeling could be perceived as undermining the police.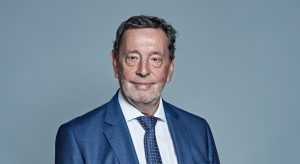 Lord Blunkett
He told the Daily Mail:
"If we could halt hatred by going down on one knee, I am quite certain just about everyone in Britain would join in gladly, and at once.
"But I am concerned that the gesture of kneeling, though prompted by the best instincts, might give the perception of undermining the role of the police in such situations.
"They are there to ensure a safe demonstration, not to make political statements.
"Though many have commended the officers' actions, many others, of all creeds and colours, may have been left deeply uneasy at the sight of police kneeling before a protesting crowd."
Several officers have made the gesture during the on-going "Black Lives Matter" demonstrations in the Britain.
Protests have been held over the US death of George Floyd while a white police officer was arresting him.
The officer knelt on Mr Floyd's neck for eight minutes despite him pleading "I can't breathe".
A Met Police spokesman said:
"We know passions are running high and like everyone we were appalled by the images of George Floyd losing his life.
"Our officers are part of the communities of London and care deeply about justice and equality.
"Taking the knee is a personal decision for officers.
"However, it is not safe or appropriate to do so in public order situations.
"In other scenarios officers are free to do so at their own discretion – where it is safe to do so and does not interfere with operational duties."
Ken Marsh, chairman of the Metropolitan Police Federation, said:
"I think that by those officers taking a knee during the protests yesterday shows that we are human beings.
"I think it shows that we try to understand what is put in front of us in a very difficult situation."