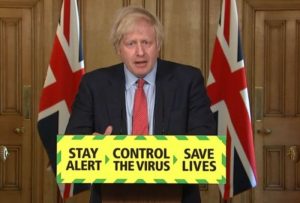 The weekend Downing Street Covid-19 press conferences are to end.
Number 10 has said the virus updates have low television ratings.
Also, the Government is moving into a "different phase" of handling the pandemic.
However, the weekday 17.00 updates will continue, and Prime Minister Boris Johnson could appear at more of them.
Ministers, Government officials and medical and scientific advisers will also keep a presence.