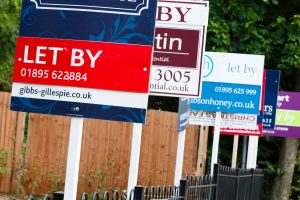 Landlords and property agents face fines up to £30,000 as new rules about deposits and fees start today.
Taking fees has been banned since June last year.
But there were still charges for exit fees, inventories, maintenance costs and administration charges signed before that date.
That "loophole" closed today (Monday June 1st).
There is now a blanket ban on all charges.
And landlords face hefty fines if they do not comply.
They can be fined £5,000 for a first offence, hitting £30,000 for subsequent transgressions.
The rules around taking deposits has also been changed.
Landlords cannot take more than five weeks rent if the annual sum is less than £50,000.
Or six weeks' rent if its £50,000 plus.
Existing deposits that do not meet that criteria do not have to be returned.